Call Missouri City Tow Truck for emergency service
Winch out towing service in Missouri City, Texas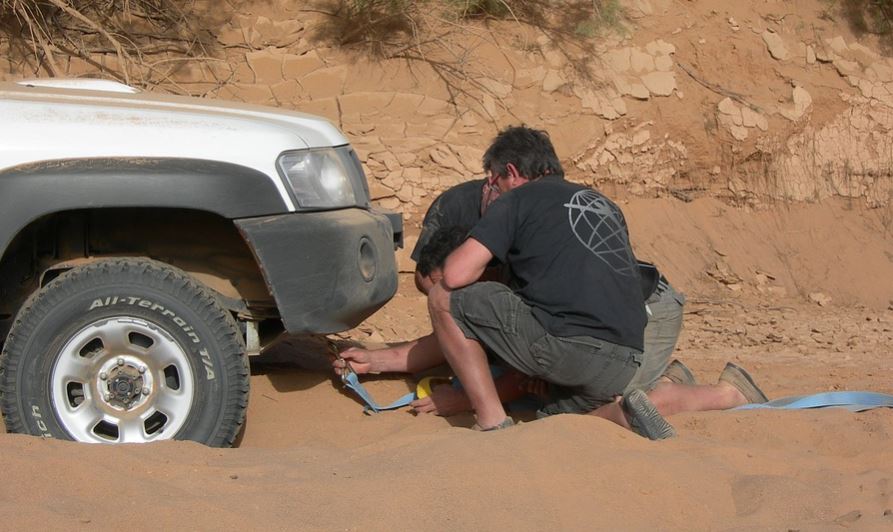 It's not uncommon to experience treacherous and slippery roads on occasion here in Missouri City and areas south of Houston. When we encounter these conditions, there's always the possibility of your vehicle sliding off the road. Slipping off a road or street can also result from distractions and poor driving by you and other travelers.
In those times, count on us for 24-hour emergency towing and transport services. We provide trusted pull and winch out help in the following situations:
Vehicle slid into ditch or creek bed and cannot be driven out
Car lodged in mud or sand
Car stuck in expressway median
Vehicle stranded in harsh weather conditions
Our highly qualified tow truck truck drivers are skilled to deliver dependable assistance when you slip off a road or expressway, or suburban or city street.
Contact us 24/7 for fully licensed and insured services throughout Missouri City, Sugar Land, Arcola, Fresno, Fifth Street, Sienna Plantation and beyond.
Affordable 24-hour tow truck company
We know that you have plenty of options when it's time to choose a towing company for emergency service in our region. Pick us for pull out assistance for the following reasons:
Our rates are affordable and often less than the competition.
It is our goal to reach you in less than 45 minutes – hopefully sooner – if you're straneded.
We ready around the clock to assist you in all emergency roadside instances.
Our dispatchers and tow drivers are experienced, professional and friendly.
We stay in touch throughout the process – from your first call until the job is done – to keep you informed and updated.
Call us at your convenience to learn more about our proven emergency towing and roadside services in Missouri City, TX and nearby expressways, highways, loops and tollways.