24-hour Towing and roadside assistance
Call QUIK City Towing for emergency service
Tow Truck In Missouri City, Texas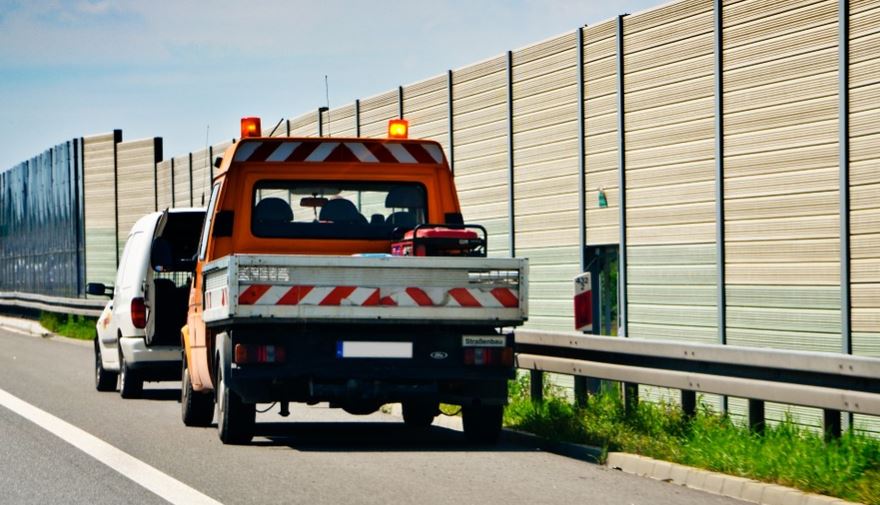 Our team makes up the very best towing and roadside assistance service company deep in the heart of the suburban Houston-The Woodlands-Sugar Land area and our home base in Fort Bend and Harris counties. We assist you when you help is most needed – 24 hours a day – and we provide fast, efficient and reliable service and low-cost towing rates that won't drain your coveted bank account.
To give you peace of mind, every one of our tow truck operators and roadside technicians is licensed, insured, and intensely trained to handle any type of situation on the road, expressways, streets, roadside, in parking lots, driveways, ditches and anywhere else their professional expertise is needed.
Need a quick tow? Call us right now for 24-hour emergency towing and free estimates with no hidden fees. We provide service throughout Missouri City, Houston, Sugar Land, Stafford, Arcola, Fresno, Fifth Street, Sienna Plantation, and points beyond.
We also serve US 90A, Beltway 8 (Sam Houston Tollway), Fort Bend Tollway, State Highway 6, US 59, Interstate 69 and Interstate 610 (Loop 610) for those just passing through.
Our main priority is to help you as fast as humanly possible. When you call, you become our No. 1. Regardless of your location in our service area, we strive to get to you in 45 minutes or less – or faster than a deliver from Brooklyn Pizzeria.
Top towing services in metro Houston
We deliver a long list of top-rated towing services this side of the Rio Grande River.
An added benefit to our amazing service is that our towing rates are affordable, our dispatchers and tow truck drivers are courteous and friendly (you may even want to invite them to Thanksgiving dinner next year), and our roadside options are dependable as death and taxes.
We're different most towing companies in our great state. We're responsive and stay in touch. We answer your calls and emails. We never leave you stranded for hours on end.
Our specialty is 24-hour emergency towing. Keep our phone number on speed dial, because we're here for you when you need us most. With great pride, we offer the following services near you in Missouri City, TX:
Emergency towing
Accident recovery towing
Motorcycle towing
Scrap and junk car towing
Heavy duty towing for semi tractor trailers and large farm equipment
Classic and antique car towing
All wrecker services
Reliable roadside assistance near you
Oh no! We almost forgot to mention that we also provide a wide range of dependable roadside assistance options around the clock. Towing is just part of our repertoire.
We approach each and every one of our roadside assistance calls with great care. We've been doing this long enough to know that you could be in danger, afraid, and possibly trapped in extreme weather and conditions.
Try to relax and stay calm. We're here for you. Our highly qualified and experienced roadside techs are prepared to assist you no matter the circumstances.
Missouri City Towing delivers the following roadside assistance services at fair costs:
Jump starts and charges for dead car batteries
Fuel and gas delivery
Flat tire repair and changes
Lockout assistance
Car breakdown repair
Winch outs
Windshield and glass repair
Why pick our tow truck company?
We know well that you have a handful of choices when it comes to selecting a towing or roadside service in Mizzou City. Please consider picking us for the following reasons (and others we can't possibly fit on one webpage):
Our rates are fair and less than most of our competition
We squirm when we hear the word cheap, but we DO provide some of the most affordable towing rates in all of Texas. If you like vast amounts of money in your wallet or purse, we suggest calling us for prices you – and all your neighbors, family and friends – can afford.
We're faster than the rest
When you call for towing company, you certainly want an immediate response and prompt service. We understand that. It's what our business is built on. The faster we are, the happier you are. We're also flexible in working around your daily schedule for tows that doesn't require immediate assistance, such as flatbed and long-distance towing.
We're always open
Call us right this second. We work 24 hours a day and never take a minute off. That means we operate on Thanksgiving, Christmas, Easter, Independence Day, and Cinco de Mayo. If you need a tow or roadside help, we've got your back – no matter if you're in the middle of nowhere  on a back road or if your vehicle has stalled on the expressway.
We're the best local company close to you
We don't often like to boast, but the  truth is that no other tow truck service in the Missouri City area offers greater value than we do in terms of affordable and upfront pricing, and fast, reliable, and professional service. Of course, a few of our competitors might have decent enough reviews on Yelp, Google, Facebook, etc. But they don't match up to our standard of awesome customer service.
Call us now for a fast & free estimate
Unfortunately, your car isn't going to tow itself. Contact our team in Missouri City, Tex. at any moment for professionally licensed and insured towing and roadside assistance service in eastern Texas. Our service area includes Stafford, Sienna Plantation, Fresno, and beyond.
If you forget to save our phone number in your phone, simply log onto Google or your favorite internet search engine and type in "tow truck near me" or "best towing in Missouri City." We're ready to help you!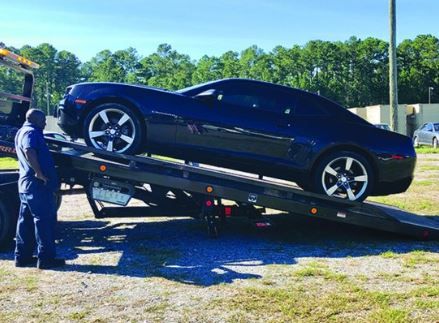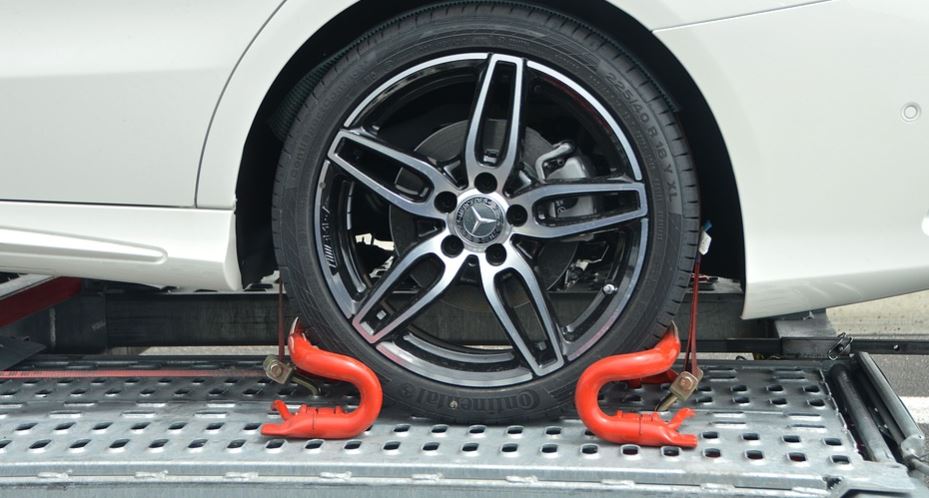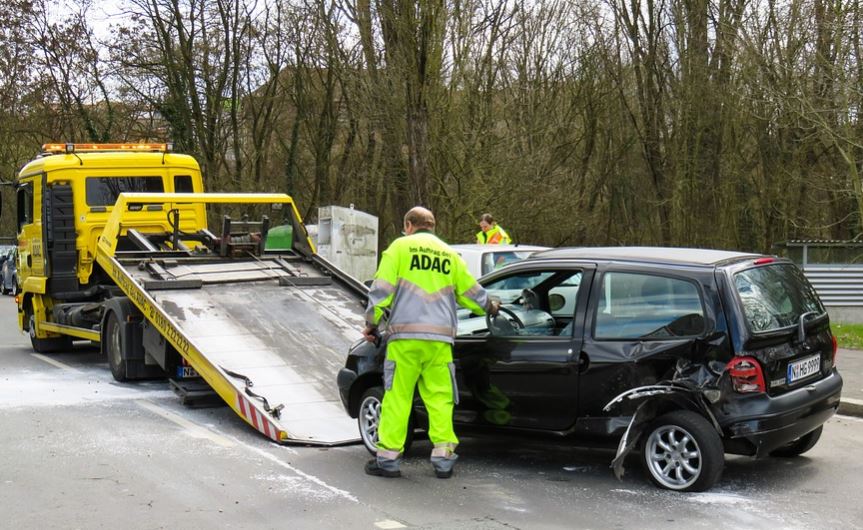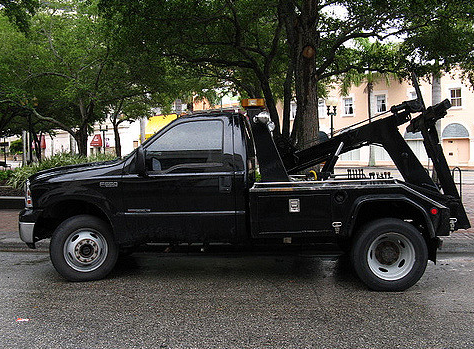 Fair towing & roadside assistance rates
Needing a tow or roadside help is stressful and worrisome to begin with. Then add in the price of having a vehicle towed, and you're bound to be freeze in horror.
Exhale and try to take a deep breath and relax.  We are here for you. We provide fast, efficient, and customer-driven service that is affordable for all budgets.
Every situation is different and it often times isn't possible to give an exact accurate estimate without more information. No matter, we promise to offer rates that are fair and reasonable.
Best of all, we guarantee you will be happy with the value of our 24/7 emergency assistance.
Tips for when you're stranded on the road
Being stranded on the a street or roadside can be dangerous – no matter if you're on a bustling expressway or interstate with high traffic volume, or on a quiet country road in the middle of the night. You can never be certain what's coming around the corner.
It is necessary to be careful, remain calm, and take all precautions. Doing so will help keep you, your passengers, and everyone one around you safe from danger.
Our team offers the following advice for you when you're stranded roadside:
Pull your vehicle away from traffic. Move off the road as much as possible to ensure the safety of yourself and other travelers.
Make sure that your passengers are not injured or in potential danger.
Stay in your car.
Call police and local law authorities if necessary for help.
Take note of crossroads and streets to determine your approximate location.
Contact us for towing service and roadside assistance.
QUIK City Towing
7110 Knights Ct
Missouri City, TX 77459
(281) 502-4822