Call Missouri City Tow Truck for emergency service
Lockout assistance in Missouri City, Texas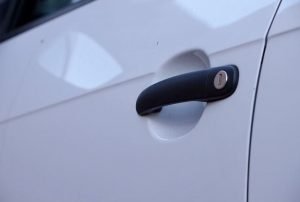 If you've ever locked your keys in the car, you know how frustrating and embarrassing it can be. If it happens at home, you're lucky. If you're on the road, miles from your front door, that's bad news.
The good news is that we can help you quickly. Our trained roadside assistance technicians are experienced, skilled and fast when it comes to safely retrieving a pair of keys from a locked vehicle.
Want even better news? Our rates are affordable, and we're dependable.
With more than two decades of experience in suburban southwest Houston, Texas, our local company is licensed and insured to deliver 24-hour emergency towing and roadside services.
Call us anytime – day or night – for assistance if you're locked out of your car, truck or van.
What to do if you're locked out
The first thing you'll probably want to do when you realize your keys are locked in the car is pull out your hair and weep uncontrollably. Instead, consider this reaction for best results:
Stay as calm as possible.
Move away from traffic areas if necessary.
Check to see if you can safely get inside the car.
Call, text or email a friend or family member to deliver you a spare set of keys.
If all else fails, contact us for trusted lockout services.
Why choose our roadside professionals
There are many companies that provide roadside assistance in Missouri City, Fort Bend, Arcola, Stafford, Sienna Plantation, and surrounding areas. Please consider us for the following reasons:
We are prompt and strive to reach you in 40 minutes or less with assistance.
We offer services that are low cost (not cheap!), saving you money.
Our employees are friendly, professional, and helpful.
We work around the clock to assist you at all hours and on holidays.
We promise not to damage your vehicle and to keep you safe.
Get a hold of our team today to find out more about or 24/7 services.
Our other 24-hour emergency services
In addition to lock outs, we also can assist you with:
Battery charges and jump starts
Windshield repairs

Emergency towing