Call Missouri City Tow Truck for emergency service
Fuel delivery in Missouri City, Texas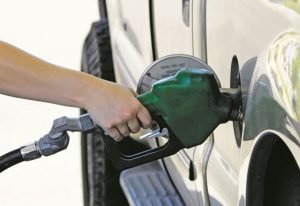 If you run out of gas on the road, don't worry about it. We're here to help.
No matter if it's day or night, a Sunday or holiday, our dedicated roadside assistance technicians are on call to assist you with fuel delivery.
Please don't kill yourself walking miles to the next gas station or calling a friend or family member in the middle of the night for help. We'll deliver gas to you fast so you can get back on your way.
We may be local to Missouri City, but we travel throughout the southern and western Houston, TX suburbs to provide dependable and affordable roadside assistance services to cars, trucks, motorcycles, ATVs, tractor trailers, and more.
Call our experienced and fully licensed and insured team today for 24-hour emergency care on streets and expressways near you in Missouri City, Arcola, Fresno, Stafford, Sienna Plantation, Pearland, and beyond.
What to do if your run out of gasoline
Running out of gas can happen to the best of us – even when we're proactive. All it takes is a faulty fuel gauge in your vehicle.
If your car is out of gasoline and isn't running, we suggest doing the following.
Stay calm.
Pull off the road away from traffic.
Switch on your emergency lights to alert other vehicles.
Do not get out of the vehicle unless it is safe.
Call us for 24/7 fuel delivery.
Why choose our roadside assistance
Not sure who to call for roadside help? Consider us for the following reasons:
Our dispatchers, tow truck operators and roadside techs are friendly and professional.
Our low-cost rates keep cash in your pockets.
We working promptly, setting a goal of reaching you with help in 40 minutes or less.
We're knowledgeable, experienced, and passionate about assisting our customers.
We stay in touch with you from your first point of contact until the end to guarantee satisfaction.
Call us to find out more about our quality towing and roadside assistance services near you.
Our other 24-hour emergency services
In addition to tires, we also can assist you with,
Battery charges and jump starts
Windshield repairs
Lockout assistance