Call Missouri City Tow Truck for emergency service
Junk car removal in Missouri City, Texas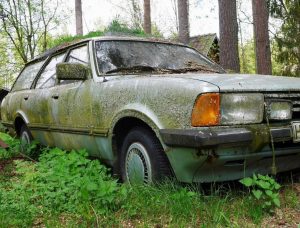 Is your old broken-down car collecting dust and taking up needed space in your driveway, garage, or carport? Did you know you might be able to make a little bit of money off it and have it towed away for free?
That's right. We pay cold hard cash for junk vehicles, and our expert tow truck drivers haul away the car at not cost at a time that is convenient for you. In some cases, you don't even need the title or a set of keys.
Our local company is a fully licensed and insured cash for cars operation in southwest Houston and the state of Texas. We pay top dollar for hunks of junk – sometimes thousands for those that are in good shape and running.
Call us today and we'll give you money and have your car, truck, or van removed from your property in 60 minutes or less. Before we come out, we'll give you an exact amount for what your car is worth. That way, you'll be able to make an informed decision.
Why get your junker towed away?
Do you think that old junker in your yard is going to magically start up and run after being broken down for three years? Get real.
Turn it into cash today. Here are the top reasons for junk car hauling services:
You get paid well for the vehicle's valuable metal and parts.
You remove that unsightly eyesore from your property.
You keep your family, friends, visitors and passers-by safe by getting rid of sharp metals and broken glass often contained in clunkers.
You get free towing removal from our pros.
We pay and remove the vehicle the same day.
In addition to junk car removal, we provide the following 24-hour emergency towing services to the people of Missouri City, Pearland, Arcola, Stafford, Sienna Plantation, Fresno, and Sugar Land, Texas:
Long-distance towing
Motorcycle towing
Specialty car towing
Accident recovery
24/7 service
Call us anytime for the best tow truck and roadside assistance near you.